Testimonials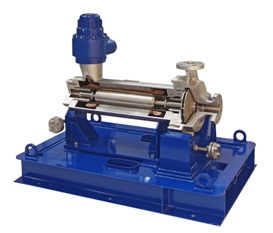 Michael Smith Engineers Mini Case Study
True understanding of application saves thousands of pounds… We have used Nikkiso canned motor pumps at Croda Ltd for probably the best part of ten years and, thanks to the help from Michael Smith Engineers Ltd, have been able to operate them successfully and economically.
At our fractionation plant, for example, as one of the many key processes in the production of slip agents for the plastics industry, we have two Nikkiso pumps, duty standby working on a continuous duty. Michael Smith Engineers Ltd has helped us to significantly improve pump reliability by fitting sophisticated monitors to both the pump's bearings.
Additionally, Michael Smith Engineers Ltd evaluated the changes in our pumping application and recommended replacing many of the pumps' components with 316 Stainless Steel, rather than the pumps' original Hastelloy specification. This recommendation has proved successful and has made significant savings for us.
This is typical of the level of technical expertise, capability, and honesty, shown by Michael Smith Engineers in placing the customer's interest truly first; and means we continue to benefit from their pumping expertise.
Pete Walker, Site Buyer for Croda Ltd
Michael Smith Engineers Testimonial
"I am pleased to give an example of Michael Smith Engineers Ltd technical expertise, capabilities and honesty in placing the customer's interest truly first. This was their recommendation that we could change the materials of construction of our spare components for our Nikkiso Canned Motor pump from Hastelloy to 316 Stainless Steel, an opportunity presented by a site duty change.
Their recommendation has been successful and the savings to our company significant."
Pete Walker