Testimonials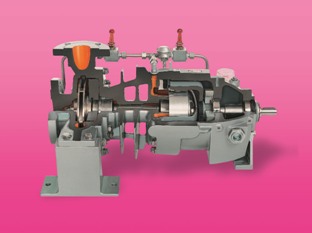 "The support from Michael Smith Engineers Ltd has been very good. They respond quickly and are always willing to meet us on site to assist with pumping questions."
"Such is Michael Smith Engineers track record that we continue to ask them to assist us with further pumping applications."
Martin Koenigsberger for Dow Chemical Company Ltd
Mini Case Study
Dow Chemical Company Ltd recommends Dickow pumps for Latex pumping applications…
Dow Chemical Company Ltd runs three manufacturing plants at its King's Lynn 75 acre site, producing emulsion polymers, insecticides, fungicides and building materials.
The Dickow magnetic drive pump is recommended by Dow Emulsion Polymers for many of their raw material pumping applications. When Dow recently upgraded its Emulsion Polymers plant, higher flows were required for batch road tanker offloading and continuous feed duty from storage tanks to the process.
Michael Smith Engineers Ltd were asked to specify the pumps for this application, the Dickow magnetic pumps having to be suitable for Atex Zone 2 installation.
Martin Koenigsberger for Dow Chemical Company Ltd says, "The support from Michael Smith Engineers Ltd has been very good. They respond quickly and are always willing to meet us on site to assist with pumping questions."
Martin adds, "Due to Michael Smith Engineers Ltd track record we continue to ask them to assist us with further pumping applications."
Martin Koenigsberger, for Dow Chemical Company Ltd
DOW CONFIDENTIAL – Received from third party source
Martin Koenigsberger