New pumps meet the challenges of handling tough abrasives
10 Jan 2022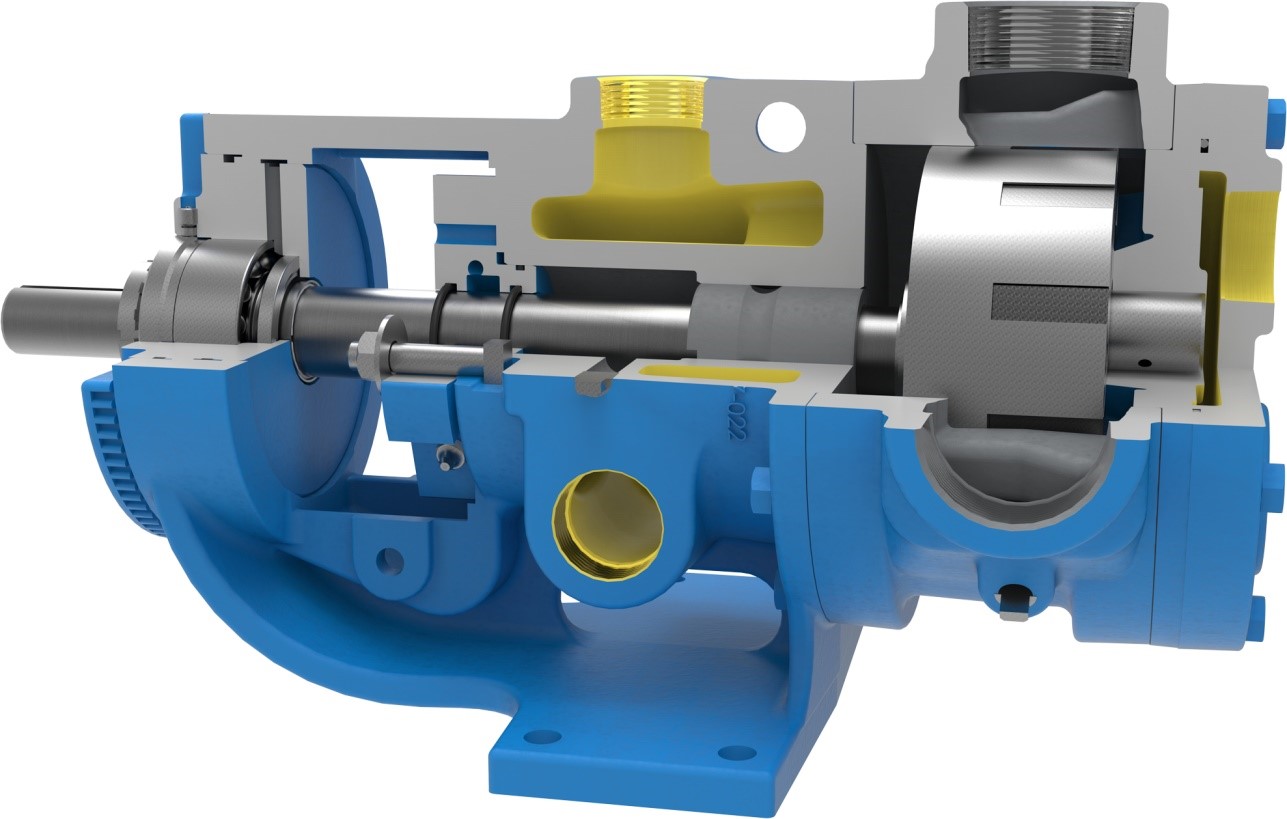 A new range of Internal Gear Pumps ideally suited to applications involving asphalt and bitumen have been added to the Viking Universal Series of pumps available from the UK's leading pump specialist Michael Smith Engineers. Viking Pump has continually developed its range of Universal Seal Internal Gear pumps and the new ASP series is another example of an upgraded option which is ideal for handling the toughest abrasives.
When pumping asphalt, bitumen and other similar abrasives, pumps have traditionally been sealed with packing which must continually leak to stay lubricated. These two new options, the ASP1 and ASP2 are supplied with Viking's innovative O-Pro Cartridge seal which uses O-rings in combination with a lubricating grease. This ensures a robust seal that improves operational efficiency as it doesn't need periodic repacking or re-tensioning of the seal gland which eliminates the risk of leaks and prevents loss of product and the associated clean-up costs.
Both options are designed specifically for handling asphalts, bitumen, pitch, tar, bunker and residual oils and other similar materials that solidify at ambient temperatures. They are designed to melt ambient temperature solids to a liquid state prior to pump start-up by using integral jacketing for steam or hot oil.
The ASP1 model is an ideal option when pumping clean, non-abrasive liquids. This builds upon Viking's proven design of a robust and reliable pump that has been used for decades to successfully transfer asphalt by adding shaft seal leak prevention through use of Viking's O-Pro Cartridge seal. This patented seal uses a double O-ring design with grease lubrication ensuring a robust and reliable seal which prevents leakage from the pump and are an ideal option when pumping clean, non-abrasive liquids.
Alternatively the ASP2 model is ideal for pumping more abrasive liquids in applications involving filled asphalts often used for asphalt roofing and sealants.
The ASP2 model features hardened components in key wear areas, such as bushings, shaft, rotor and idler, which helps to ensure optimum wear resistance for long-life and reliable operation in the most demanding situations.
Other important benefits of the positive displacement internal gear pumping principle include; the ability to handle a wide range of viscosities with a constant flow rate while tight clearances mean high efficiency along with excellent priming capabilities. Also, double row ball or tapered roller bearings improve thrust control while the threaded one-piece bearing housing allows for easy end clearance adjustment whilst providing a rigid foundation to maximise seal and bearing life.
ASP pumps have the capacity to operate on applications handling fluids with viscosities ranging from 20 to 440,000 cSt, at flow rates up to 340 m³/h, pressures to 14 Bar and temperatures ranging from -15ºC to +230ºC.
CLICK HERE FOR MORE INFORMATION ON OUR VIKING RANGE OF PUMPS