Finish Thompson SP series self-priming mag-drive pump for laboratory application
03 May 2023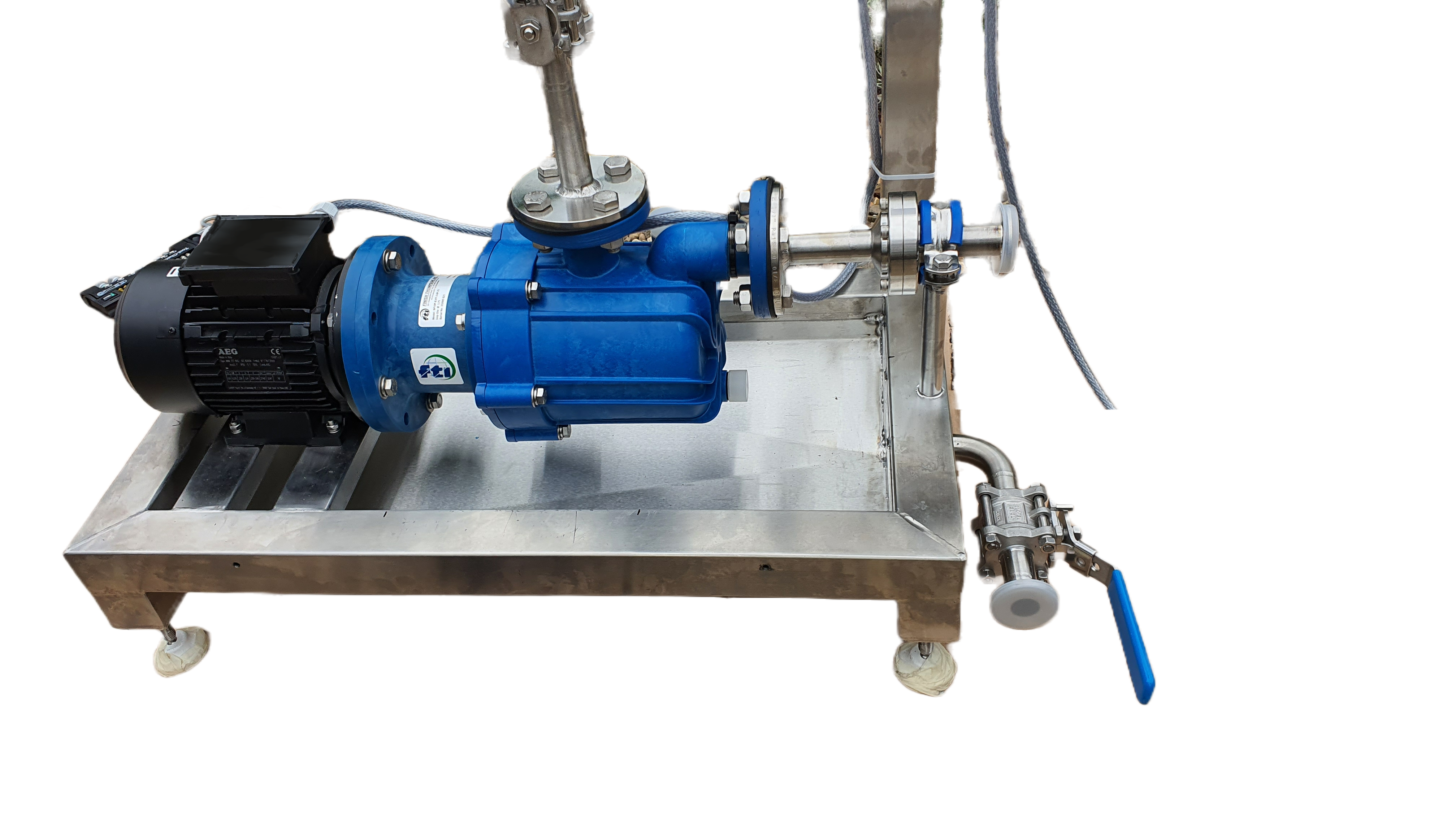 At Michael Smith Engineers Ltd we provide a lot of pumps for laboratory applications. These pumps tend to be quite small and precise and are used on applications where the flow rate is relatively low. However, that is not always the case and sometimes a customer has a laboratory application that calls for something a bit more substantial. One such customer was DQD Engineering, a company committed to the design and manufacture of accurate and high-quality process systems and pumping stations. They were asked to assist an important client in the pharmaceutical industry, involved in the laboratory research of medical solutions against allergies and corona viruses. The project involved transportation of base saline solution between laboratories via sterile, hygienic Flexsafe® collapsible bags with capacity from 50 to 1000 litres. For this application they required a pump with particular attributes, and they came to Michael Smith Engineers Ltd for a solution.
The solution chosen by Roberto Mori, one of our Sales Engineers, was a Finish Thompson SP series magnetically driven self-priming centrifugal pump directly coupled to a 2900 rpm single phase fixed speed motor. This pump was selected as it is self-priming, can run dry at the start/end of each operation and is resistant to the high temperature caustic soda cleaning solutions used for the sanitation of the units.
Gary Barker, Project Manager at DQD Engineering said:
"We approached Michael Smith Engineers with a requirement for 20+ pumps for emptying waste totes at a vaccine manufacturing unit in the UK, their engineer Roberto Mori worked with us from the design stage to ensure we had the pumps suitable for the task.
Our installation is now complete, commissioned and working perfectly, we can't thank Michael Smith Engineers enough for their help getting this project over the line."