Mag-drive gear pumps for the pharmaceutical sector
09 Aug 2023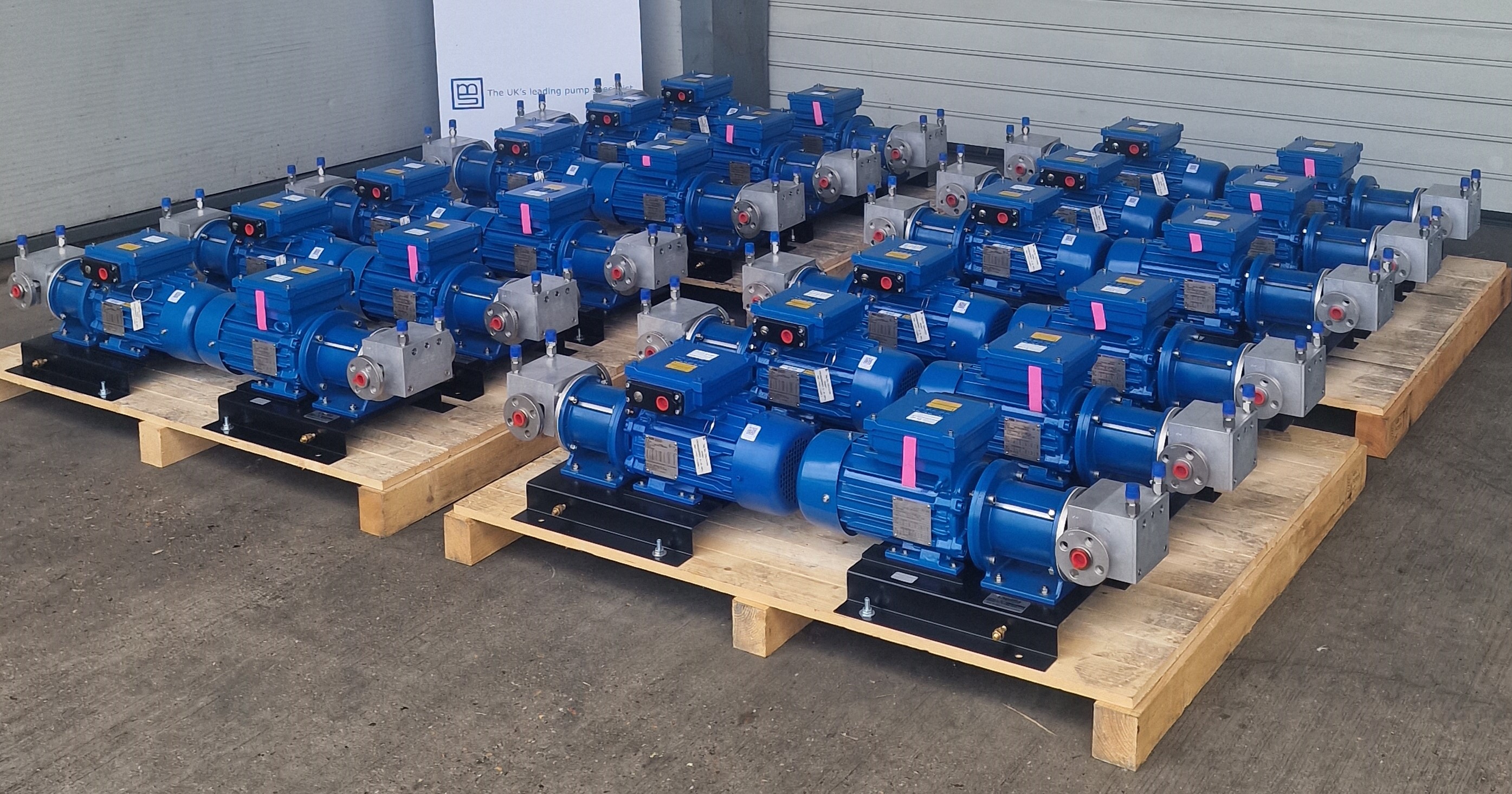 Obviously, it is a pleasure to get any order, but it is a moment of special satisfaction when a large project that has been in progress for several months finally comes to fruition. In the case of these twenty-four Liquiflo gear pumps for an existing customer in the pharmaceutical sector, it represents a significant achievement.
The units themselves are the ever-popular H7R series of Liquiflo mag-drive external gear pumps, in this case fitted with tri-clamp connections and heating jackets. These 316 stainless steel pumps will be used to circulate a water/ethylene glycol mix and are close coupled to 1.5 kW, 4 pole ATEX rated motors.
To secure projects like these, it's essential to understand that being the cheapest option isn't everything. Multinational corporations in the pharmaceutical industry, with their globally recognized brands, prioritize reliability and quality over cost savings. They want to ensure they are purchasing a dependable product from a company with the experience, knowledge, and expertise to provide a tailored pump solution that meets their specific requirements. Michael Smith Engineers Ltd, with over half a century of pump expertise, clearly fits that bill and we are delighted to once again be supporting this prominent name in the pharmaceutical industry.