Innovative pump features keep the chocolate flowing
22 Feb 2019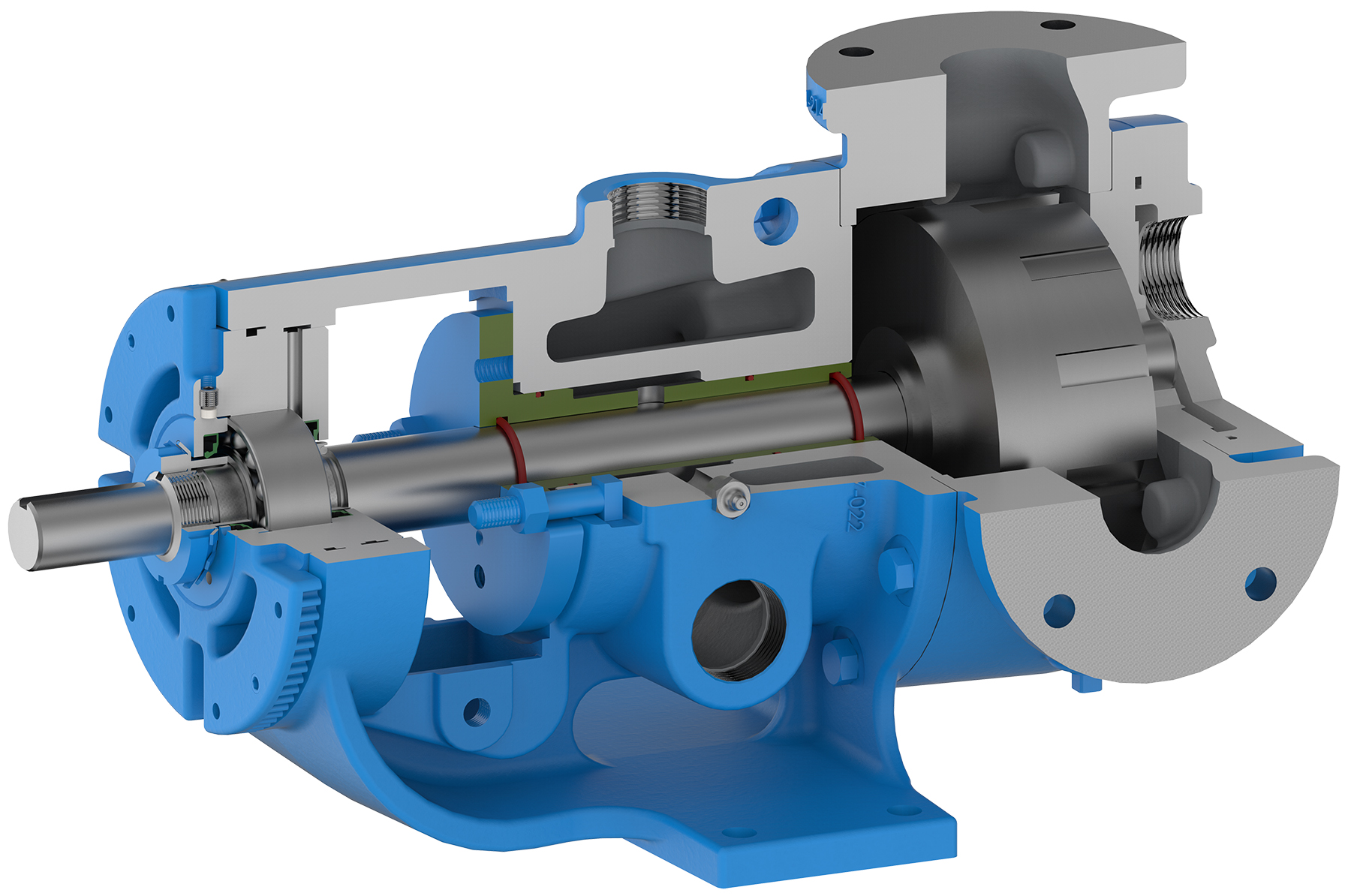 When specifying pumps, most if not all users place reliability and leak-free performance at the top of their list of essential requirements. This is certainly the case for pumps used in food and beverage applications where leakage prevention, improved reliability and compliance with food safety standards are usually pre-requisites. A good example of pumps which meet these exacting requirements is the Viking CHC range of cast iron gear pumps, available in the UK through Michael Smith Engineers.
The latest addition to the Viking range of internal gear pumps features a revolutionary seal modification which has been developed specifically for pumps used on chocolate processing and other similar applications. The seal modification features an O-Ring Seal Bushing (OSB), which is effectively a combined bracket bushing and seal gland, with double O-ring seals, housed in a cast-iron cylinder and with back pull-out accessibility.
The OSB ring seal has been designed to fit all the pumps in Viking's Universal Seal Series with the specific aim of keeping chocolate (and other similar foods) from leaking out along the pump shaft. The static O-Ring seals between the OSB and the bracket prevent leakage outside of the OSB, whilst the area between each set of inner and outer rings is filled with food-grade grease to provide lubrication and acts as a double seal barrier to prevent leakage along the shaft.
The exterior of these pumps uses existing plugged holes in the bracket for a grease nipple and relief fitting to ensure that the risks of over-pressure are eliminated. Grease can be added until it appears out of the relief fitting to ensure that all air has been purged.
To ensure optimum reliability, Viking focused on the three areas where chocolate solids can build-up and seize a pump – the bracket, the area behind the pump rotor and idler bushing. First, the OSB keeps chocolate out of the bracket and so eliminates a key area of chocolate entrapment.
Secondly, the pump casing features flush and suck back grooves (as opposed to only one groove). These grooves create flow behind the pump rotor which helps prevent solid product build-up and also reduces thrust on the bearings. An added benefit of these double grooves is that they allow for faster flushing with edible oil when chocolate manufacturers want to switch from dark to milk chocolate processing on the same pump.
Finally, the CHC Series pumps incorporate a drilled idler gear with hard cast iron bushing and special internal clearances to prevent chocolate caking and build-up as well as reducing burning and binding.
To address concerns about hygiene, the new HC Series pumps comply with EC 1935/2004, an EU standard that limits leaching of harmful materials from food processing equipment into food. This means that all Viking wetted materials in these pumps have been tested for leachability of harmful substances and are food-safe.
Among the other standard features and benefits which will be appreciated in food and beverage pumping applications are; steel rotors which ensure gear tool strength for handling high viscosity liquids, hardened steel shafts, idler pins and iron bushings which help to minimize wear of O-rings when handling abrasive chocolate and liquors. In addition, reversible flow helps with application flexibility while a rotatable pump casing means the same pump can be used for right or left hand configurations and also allows for in-line porting when using two 45º elbow connections. Furthermore, the jacketed bracket and pump head means the chocolate is in a liquid state at start-up which helps with standardising pumps throughout the plant, even if the pump(s) are not operating in a higher temperature environment. The O-ring seals are retro-fittable onto existing 124A & 224A series pumps making change easier for users who are already operating some models of Viking pump.
CLICK HERE FOR MORE INFORMATION ON OUR VIKING RANGE OF PUMPS