Viking Pump O-Pro Seal Technology

Viking Pump have developed a new sealing technology for their extensive range of Universal Seal series pumps – the O-Pro Seal.
The O-Pro Seal uses a series of O-rings to create a robust seal and lubrication chamber in a single piece seal, it is generally more cost effective than many mechanical seal options while reducing leakage rates compared to those experienced from pumps with packing. It is also designed for back-pull-out, reducing downtime and simplifying maintenance.
There are three options of this new sealing technology:-
O-Pro Barrier Seal
The O-Pro Barrier seal replaces both the bushing and the sealing elements - packing or mechanical seal - with a machined seal gland. This innovative design combines a bracket bushing and seal gland made of hardened cast iron with two sets of double O ring seals giving reliable sealing with easy maintenance. The pair of static O-rings seal externally on the bracket and the pair of dynamic O-rings seal internally on the shaft, preventing process fluid from leaking out of the pump and reducing wear between the shaft and the bushing. The area between each set of inner and outer O-rings is filled with lubricating liquid, providing lubrication and acting as a double seal barrier fluid to prevent leakage along the shaft.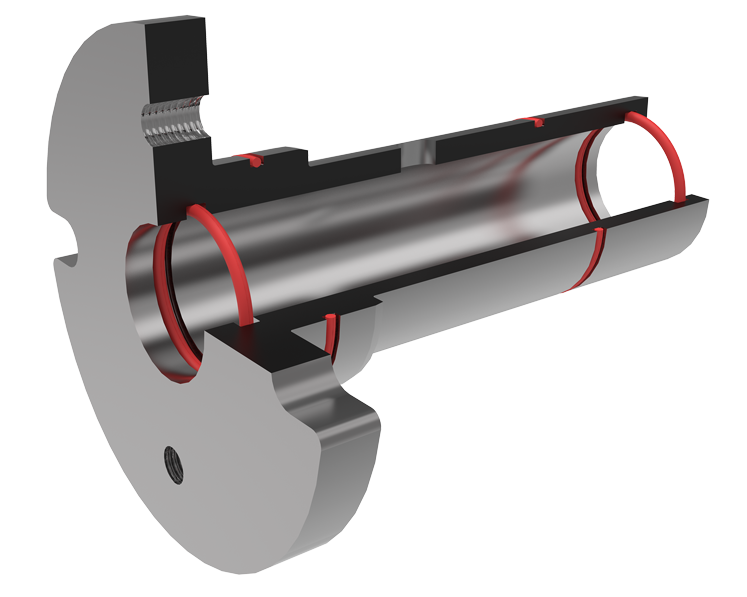 The O-Pro Barrier Seal can be used on any of the metallurgies available across the Viking Pump range to replace either mechanical seals or packing as long as your process liquid is compatible with hardened cast iron. It has a bushing clearance at the inboard end and wider clearance as you move outwards to allow for the barrier fluid to lubricate and cool the bush and O-rings.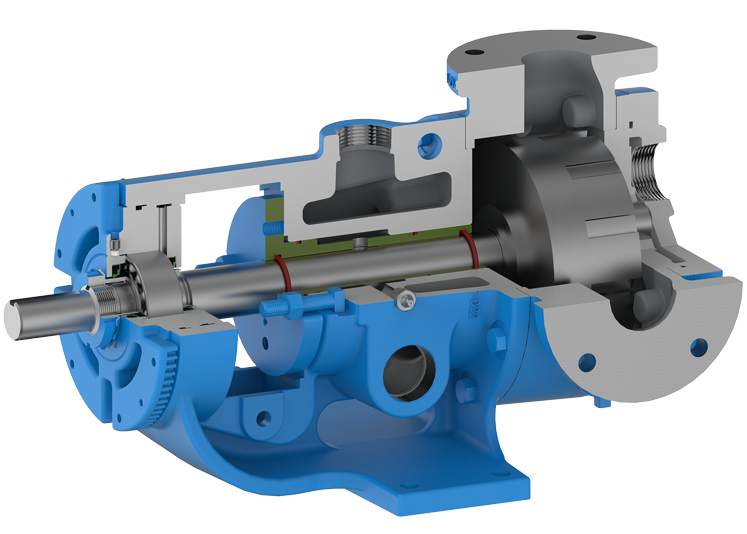 Originally designed for use in the sugar and confectionary industries, the O-Pro Barrier Seal can be retro-fitted to the majority of Viking Universal Seal packed pumps without modification. It is ideal for a wide variety of applications in industry such as pumping isocyanate, paints, adhesives and inks as the barrier fluid stops air bound moisture contacting the fluid.


O-Pro Guard & O-Pro Cartridge
The O-Pro Guard and O-Pro Cartridge are suitable for replacing mechanical seals and packing in instances when a hardened cast iron bushing isn't suitable. Available in stainless steel, these options both replace packing or a mechanical seal by using a series of O-rings to seal between the bracket and shaft surfaces giving a compact design for easy retrofit and simple ongoing future maintenance. Like the O-Pro Barrier seal, these seals form a chamber between the O-rings which is filled with clean lubricating liquid creating a barrier fluid system and preventing leakage of the process fluid along the shaft.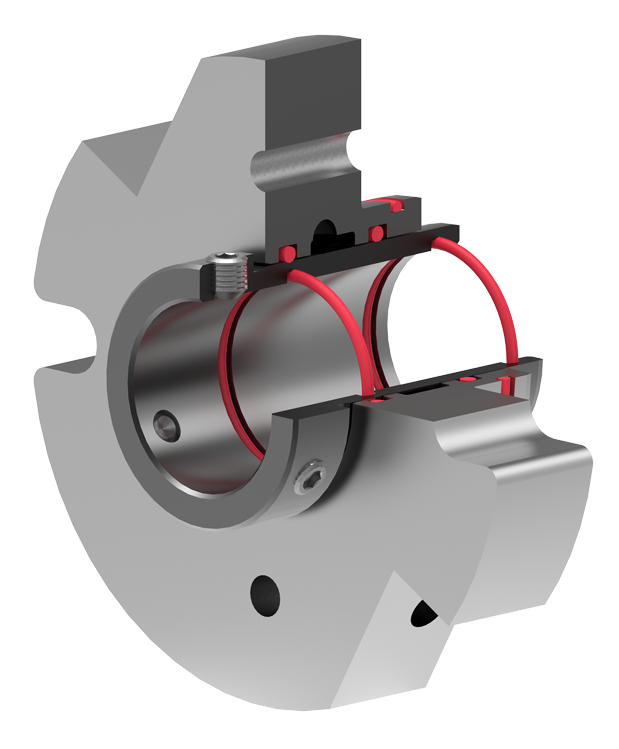 With the O-Pro Cartridge, the dynamic O-rings run directly on to the pump shaft and so are best used on pumps with hardened shaft. The O-Pro Guard incorporates a hardened sleeve which is fixed to the shaft and so can be used on any shaft material. Both the O-Pro Guard and O-Pro Cartridge seals are manufactured in stainless steel and can be used with any of the Viking Universal Seal metallurgies, they are direct replacement for mechanical seals or packing but, unlike the O-Pro Barrier Seal, they do not replace the pump bushing.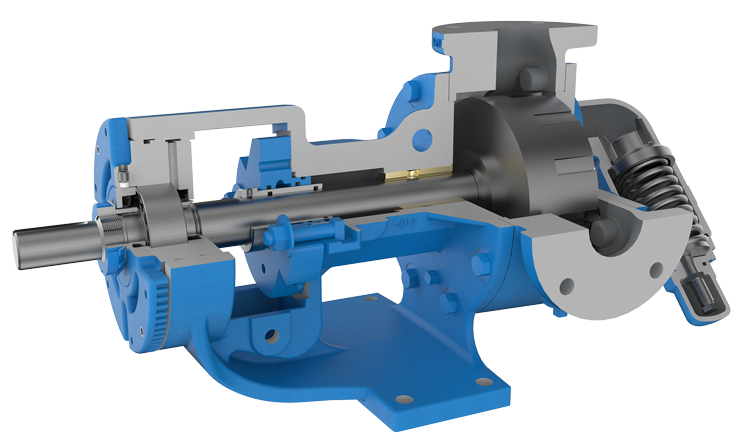 The O-Pro Seals come with sanitary FKM O-rings as standard and can be fitted to both the standard and jacketed versions of the Universal Seal product lines. The Viking Universal Seal series of pumps fitted with O-Pro seals cover flows to 295 m3/hr, discharge pressures to 14 bar and process liquid viscosities between 20 – 1,700 cSt at temperatures between -15°C to +175°C.